Our official Valentine's Day Survival Guide
If you break out in a cold sweat just thinking about Valentine's Day, read this handy guide :)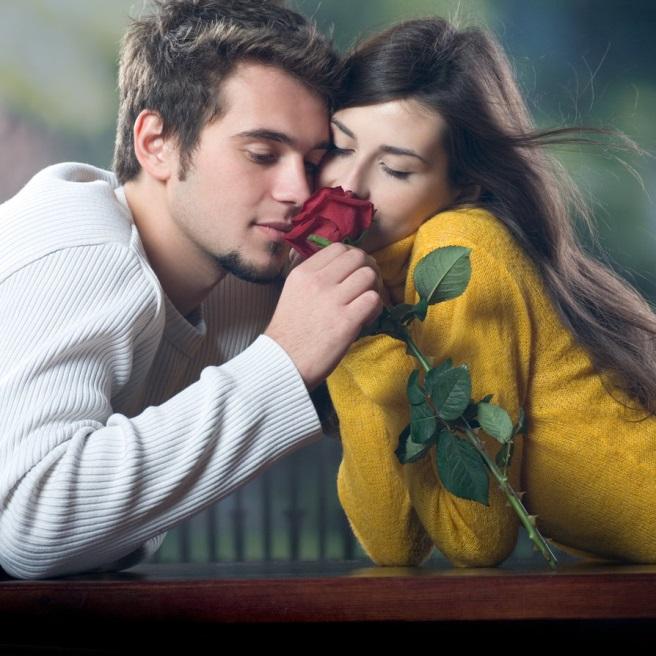 Tips for Men: A little Effort Goes A Long Way
As every man know's (not) the Art to Romance is Good Forward Planning. Do not leave it until the last minute - (PLANNING AHEAD IS THE BEST KEPT SECRET OF ROMANCE).
Always make your dinner or weekend getaway reservations in advance.
Make your romantic time special by doing all the odd jobs and errands you might have before hand.
Double the fun. Plan to go out for a night or two even! go to a concert, theatre or even a footie game, it doesn't matter as long as you go together.
Why not make any occasion even more special by inviting your partner with a single long stemmed Red Rose, be it real or virtual. By simply writing your invite on the message it you could'nt find a more perfect start to any romantic or special occasion.
TV/Kids free. Make a pact with your partner to turn the TV off and get a baby sitter organized. You could then simply enjoy the silence and each other.
Tips for Women: How to Turn Up the Heat
If your man is playing it a little too cool, we have the ideal way to light a little romantic fire of your own and get him thinking about Valentine's Day early!
During January, mention that Valentine's Day falls mid week this year, and wouldn't it be lovely to have a weekend away just before or after! Then order brochures from romantic getaway spots and casually leave them where he's likely to see them.
Circle February 14th on the calendar in your kitchen, or even better, call your sweetheart's office and ask someone to circle the date on his calendar.
Team up with a few of your chums and get them to all casually remind the other's sweetheart to plan ahead for Valentine's Day.
A week before Valentine's Day, send your sweetheart one of our Virtual Red Roses or change his computer screen saver to display a romantic quote.
Early in the week, draw a heart on the bathroom mirror with bright red lipstick, or tie a red bow around the neck of your cat or dog to signal that Valentine's Day is coming.
Copyright © Rights reserved.