12 Gold Roses sent every Month
Buy this arrangement today from Sold Out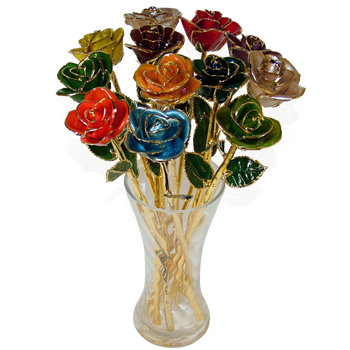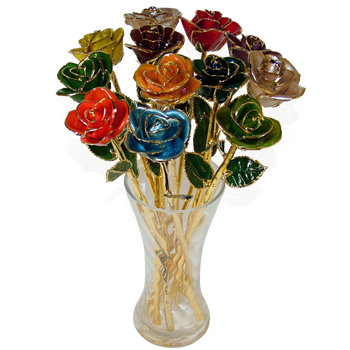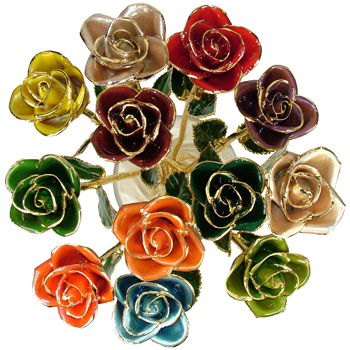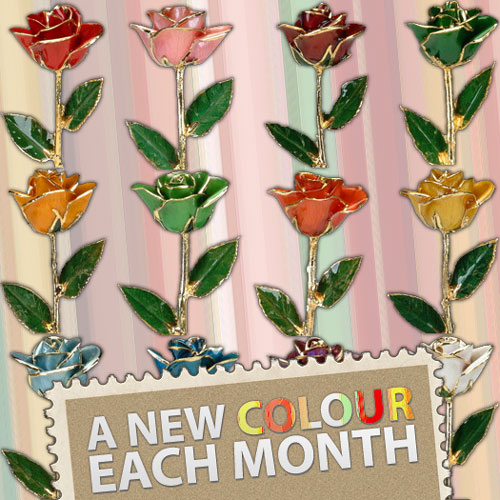 Sold Out
Was £999.99 reduced to £699.99.
Send the full set with a different coloured 12inch 24kt Gold Trimmed Rose every month
Collect the whole set and send a 24Kt gold trimmed rose to that special person in your life every month for a year. As you can see from the image they look beautiful when all arranged together in a vase.
As if this gift wasn't attractive enough, each rose works out at just under £60 per month from our full range of 12 exquisite colours :-
Please Note
Your gift is presented each month, starting from the date of your first delivery, we do not have any particular order we send them out in, but you can request certain colours on certain dates if you wish.
View our complete range of Year of Gold Trimmed Roses
Copyright © Rights reserved.